Original article: https://www.datingnews.com/daters-pulse/10-best-california-matchmakers-of-2023/#gina | Written by: Chloë Hylkema
California is a special place. It's the highest-populated state in the country with 40 million residents, making the state more populous than Australia and Canada. The geographically large state spans several distinct areas, from the Central Valley farmlands to the vastness of the Mojave Dessert.
California boasts some of America's most iconic metropolitan areas and stunning natural landscapes, which makes it a popular place to live. It's an even better place to find love. California is super diverse, and people with all sorts of backgrounds, experiences, and preferences call the state home. With a population that big and diverse, there's someone for everyone in the dating scene.
Daters having difficulty finding a great fish in California's big sea should check out some of the state's best matchmakers. These matchmakers work with a curated pool of eligible daters, saving busy singles the time and effort dating often demands. Matchmakers make finding The One in California easier than ever.
Gina Hendrix is one of the world's most sought-after and acclaimed matchmakers. Gina got her start in matchmaking in 2008, when she founded her premier matchmaking service in Los Angeles. Gina works exclusively with high-profile singles. Gina is as exclusive as it gets in LA matchmaking, generally accepting clients by referral only.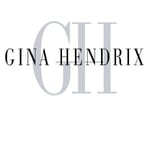 Matchmaking services offered by Gina focus on successful, wealthy men. Gina's specialty is working with men who are accomplished in all areas of their lives except finding true love. She finds the most exceptional women who are highly vetted to establish their integrity, credibility, and authenticity.
Gina is known for her intuition and ability to read people, and she attests that those skills have made her a better matchmaker. She has a 98% success rate and has paired countless men with their long-term partners. Gina is passionate about matchmaking and helping her clients find the most compatible match for them.
More About Gina Hendrix
High-profile matchmaker for billionaires
Located in Los Angeles
Ethical and bespoke matchmaking for successful men